Head-Start Reports have a simple easy to read assessment and offer a Certificate of Compliance
We also offer a verbal none written onsite consultation
$100
this will assist you with current New Zealand Healthy Homes standards.
All or housing reports below include this assessment Free as part of each comprehensive property report.
RENTAL PROPERTY MAINTENANCE
This report will allow you to better maintain your investment, with a report compiled annually (or between tenancy) you will be able to keep track of changes, damages or up coming issues before they become a problem for you and your tenant.
Preventive maintenance can be cost saving in the future.
(This type of report includes our free NZ Heathy Homes assessment)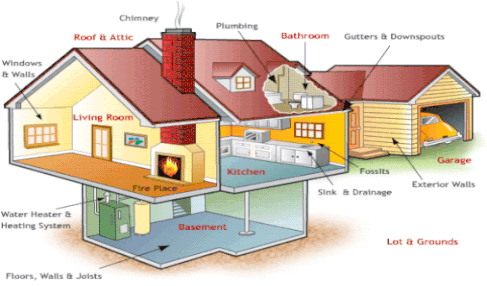 This type of report is a must have for any purchase of an existing house or new home, basically this is like a WOF inspection on the home you are about to purchase, any visible faults will be reported.
Head-start inspections are very comprehensive looking at over 1000 different items of interest that you might not have seen during your open home visit.
Our reports typically take 3-4hours on site and 2-3hours to compile.
(This type of report includes our free NZ Heathy Homes assessment)

An excellent way to establish the condition of a home for both parties.
This comprehensive report will give a very clear and unbiased record of the overall condition of the property to be rented, it is far more
in-depth than most property managers can allow time for and will
hi-light any existing damages or faults for easy comparison at the end of the tenancy
(This type of report includes our free NZ Heathy Homes assessment)
Commercial building reports are available for pre-purchase,
pre-lease, and end of lease.
highly recommended reports to establish the condition of the building before you sign your name to it,
Are there any underlying problems with the building?
Is it secure, and water tight from roof to floor?
is it fire safe and compliant?
This report is a final inspection on behalf of the new owners at the completion of there build, we look hard for damages or substandard finishing on all workmanship to insure you are signing off on a build to the highest standards.
PRE-PURCHASE or PRE-SALE

ASSESSMENT AND CONSULTANTSY

This report is for those about to buy or list there property.
Both commercial or private home, a face to face onsite meeting
with an inspection consultant is the best way to establish any unforeseen faults or areas of improvement.
Our reports typically take
4-6hrs to complete regardless of the property size, so we have one price for all homes up to 3 bedrooms, set at $350.oo + GST.
(Including a free NZ healthy home assessment)

Commercial Reports are calculated by the approximate M2
(Including a free fire Compliance assessment)
(some additional cost may apply for travel)
refer to the map on the following page
To arrange and book a report with us, use our contact page or
please email [email protected]
What our customers are saying
Two out of three ain't bad,
We have used Headstart 3 times with our investment property's, and the reports are a great bergaining tool and very informative.
We are glad to have Graeme and Jane on our side, the last house we had inspected had a massive water problem under the house!
so we chose not to buy it.
SOME OF THE THINGS WE FIND
0

/